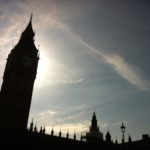 Agapé is a Christian charity dedicated to addressing the spiritual needs of the UK by helping people to see, hear, understand and be forever changed by the person and claims of Jesus.
It began in 1951 as part of the international movement Campus Crusade for Christ (known as Cru globally). Today it operates in over 190 countries worldwide. Agapé is also a member of the Evangelical Alliance and Global Connections.
The focus of all Agapé's work is: introducing people to Jesus' message, helping them grow in their understanding of how to follow him with their whole lives, and challenging them to go out and do the same with others. In this way, Agapé helps people to model their lives on Jesus' words and witness in their universities, families, workplaces, communities and beyond.
Chris serves with Agapé as a software engineer, empowering those on the front-line to more efficiently witness to not-yet-believers. Lisa facilitates on the Agapé FamilyLife speaker team alongside Chris, as well as managing a church-outreach in our local village.